The rePurpose program
Our rePurpose program in North America gives your surplus furniture, supplies, and equipment new life.
Reimagining what comes next
Beyond new, sustainable designs, we're thinking about what happens to our products once they've reached the end of their life. With rePurpose, there are several options.
Renewed lifecycle
Ensure your products reach their best, next destinations through a combination of reselling, recycling, and donating. The rePurpose program saves you time and money while diverting waste from landfills and reducing carbon emissions. So far, it has diverted 98 percent of our products from landfills.
Relocate

We move furniture within your organization to continue its useful lifecycle in a new space.

Reuse

We coordinate the donation of your furniture and equipment to non-profits. In 2023, over 300 non-profits and community organizations received donations.

Resell

We assess your existing furniture and work with our vendor partners to obtain its highest value.

Recycle

We recycle your furniture and equipment, so it can renew other materials and stay out of landfills. Since May 2013, rePurpose has diverted 25,679 tons of office products from landfills.
Breadth of network
We partner with Installnet to leverage a network of more than 350 service providers throughout North America. These include recyclers, liquidators, and non-profits, all with a proven track record for reliability and cost-efficiency.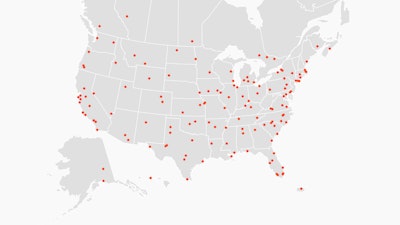 Cost saving analysis
Skip the added disposal costs of traditional furniture removal, which adds waste to landfills. Our RePurpose program targets the removal cost first before factoring in deductions from reselling or recycling. The program can manage single-chair returns or large-scale projects.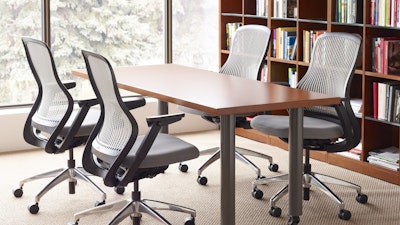 Our 2030 sustainability goals
Sustainable design leads to more inspiring products, as well as a culture of people committed to doing things right. Our goals for 2030 continue our collective's tradition of designing for a world we all want to live in.